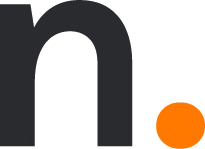 Cebu Pacific
2023 Refresh
.
Client
| Cebu Pacific Air
Task
| Refresh and modernize the brand's visuals.
Now that the pandemic restrictions have been lifted, people's desire to travel came back. But now, after being kept indoors for a year, there's a heightened appreciation for all aspects of travel. Heck, even falling in line is now nostalgic!

Cebu Pacific, the Philippines' largest LCC, wanted to start a brand love campaign. We want to touch on the enriching qualities of travel, to make Cebu Pacific's role as a travel enabler more meaningful- without losing the fun aspect. We created a campaign talking about every 'Juan'- which is a pun of 'one' and also means a regular Filipino. We asked if they are the 'Juan' who: Loves to travel, who's raring to go, who's itching for a new selfie, to meet new people, and even meet the 'juan'.

To launch it, we did a visual refresh on the materials, creating a fun and modern look (and not your usual airline ad), ranging from OOH, lamp post banners and seat sale ads.